Lets start with the chocolate here! This weeks sketch at
Skipping stones
was a real challenge for me but I had a chance to give you a sneak peek at this brand new set! Don't you just want to lick it! (Ok, maybe that was just me!)
This whole set is fabulous and has so many fun sayings to go with it. Watch for it coming soon!
Speaking of swoon, I mean soon, there is another wonderful set being released just in time for Eclipse! That's right all of you Twilight lovers....this one will have you wiping the drool from your chins...ok, maybe that is just me too :) Hey, us dirty old ladies have to stick together!
Look at the bottom of this post for a fun peek at what is coming!
Now on to our sketch for this week. We have the honor of another sketch from
Teri at A bit of this. A bit of that.
Like I said before I lost myself in chocolaty vampire bliss, I had a tough time with this sketch so I decided to make 3 mini notecards. Each is 3"x3". I can't wait to see what you come up with so make sure to join us!
Now for the Eclipse peek I promised!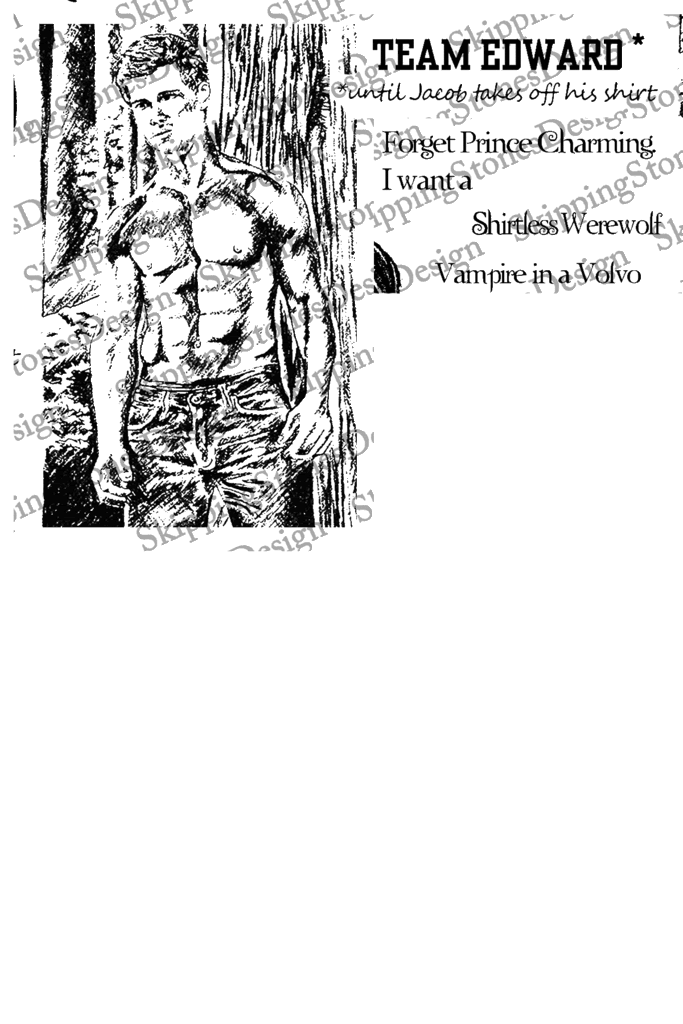 Challenges:
Meljens Designs
- Sparkle Glitter Bling (glitter and pearls) 6/17
The Creative Cottage
- Pink 6/18
Whoopsi Daisy
- Ribbons and bows 7/1
Hand full of Stamps
- How Cute is This 6/18
Flourishes
- Embossing 6/28